In Perth, reticulation is the heart to a healthy garden, without retic in the dryer months lawn and plants suffer. It is vital to have a water wise, efficient irrigation system to keep your plants alive in times when it isn't raining.
Perth Landscapes has decades of reticulation experience and knowledge using only professional products and parts to give you the best value of service in the industry. We offer the following reticulation services at highly competitive prices:
Reticulation consultations.
Custom reticulation design including auto cad plans with accurate plotting of pipe, sprinklers & valves for clients to keep.
New home reticulation installations.
Existing home reticulation installations.
Existing reticulation services and fixes.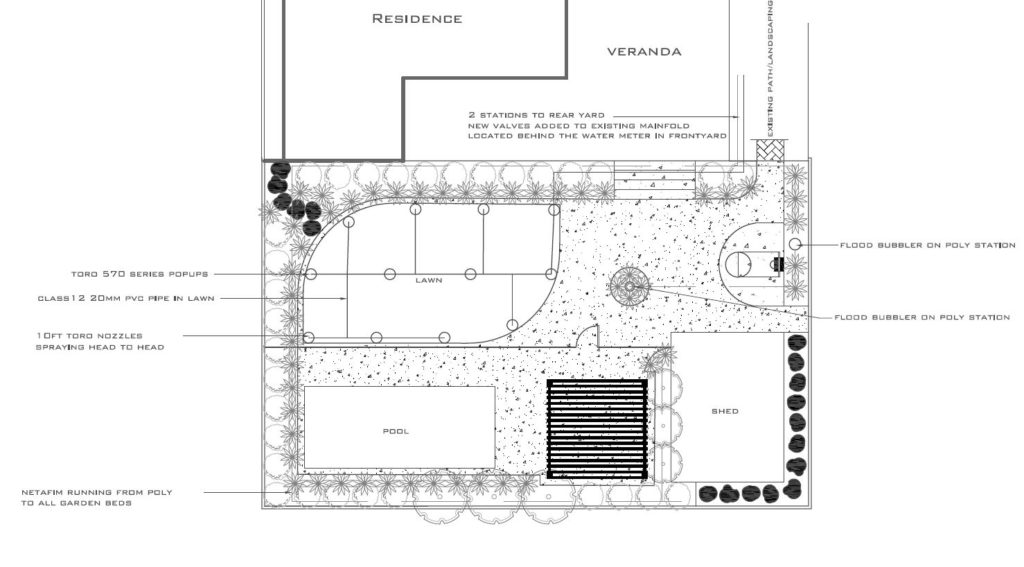 Call Perth Landscapes now to talk to a professional about reticulation.