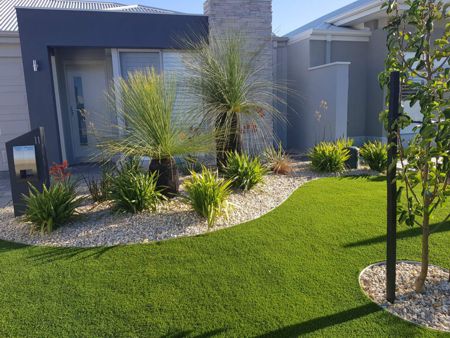 Perth Landscapes is a leading landscape design and construction company based in Perth WA.
Perth Landscapes was established in 2011 by multi-award-winning landscape designer Alex Cameron who has over 16 years of designing, managing and constructing some of Perth's most beautiful gardens. Alex is qualified in landscape design and construction and has a passion for all things landscape.
If you are looking for an experienced Landscaper in Perth who will guarantee their work and will always go the extra mile for you, Perth Landscapes is the first company you should contact when planning your landscaping project.
What sets us apart:
At Perth Landscapes, we have a one-point-of-contact approach. We guarantee that if you call us, you will speak directly with Perth Landscapes' director Alex Cameron at all stages of your landscape journey. You can rest easy knowing that a familiar face knows you and your project, with you from start to finish ensuring the best result for your landscape.
We pride ourselves on only using the most experienced and skilled contractors. Our small team of in-house landscapers work closely with you and our contractors daily, ensuring we work cohesively together, efficiently and effectively.
If we can serve you, please get in touch with us for a free consultation.
Specialties:
Earth works
Overhead structures
Landscape structures
Decking
Fencing
Planting
Landscape features
Natural lawns
Paving
Reticulation
Landscape lighting