There is nothing as valuable to the look and feel of your home as your very own custom landscape design.
A beautiful garden always starts with a beautiful design. At Perth Landscapes, we believe that this is the most important part of any outdoor project.
Our design process begins with three simple phases; consultation, concept design and design development.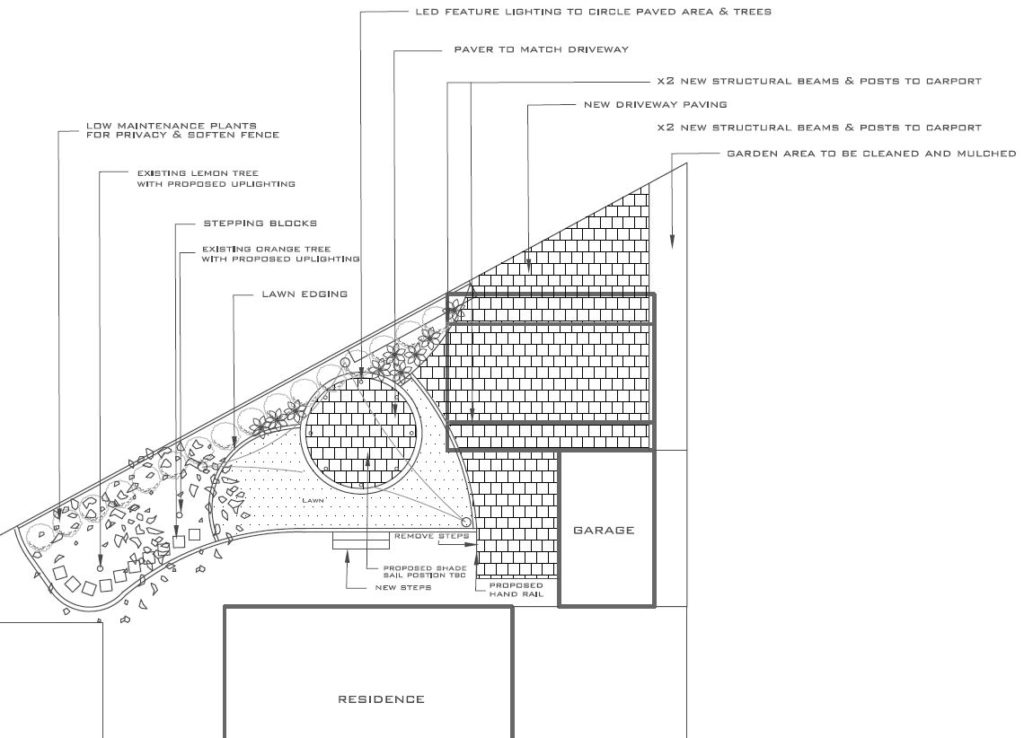 Consultation
Meeting with the client to establish a brief specific to the client's lifestyle, site, and architecture. Following this meeting, a design fee proposal will be provided for your consideration. For new builds, if an accurate up to date site plan is provided, we are able to provide a quote for the design before an onsite meeting.
Design
Upon acceptance of our fee proposal, Perth Landscapes will prepare a landscape concept in response to the brief. This design will include a concept of all major features proposed for the garden including items such as swimming pools, walls, structures, water features and surfaces.
Design Development

Following review of the concept design Perth Landscapes will amend and refine the landscape design offering further information by way of detail, finishes selections, lighting design and drainage information. Throughout this phase, Perth Landscapes will provide samples, photographs and/or information to help convey our ideas.
Call Perth Landscapes today to speak to a professional about Landscape Design.